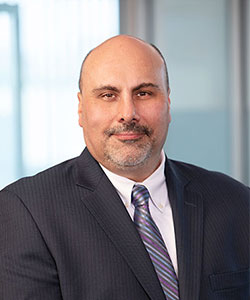 Dave Quadros
VP, Operations
Dave Quadros joined Azurity Pharmaceuticals (formerly CutisPharma) in April, 2019 as VP of Operations. He has over 25 years of experience in the pharmaceutical industry, most recently serving as Director of Facilities Operations for Pfizer Pharmaceuticals in Andover.
Dave started his early career at DuPont Merck as a Technologist, processing radio-isotopes for medical imaging products used to diagnose cardiovascular disease. He gained increasing responsibilities over his career in leadership roles, including Manufacturing Supervision for pharmaceutical products at Bristol-Myers Squibb, Plant Manager for osteobiologic products at Etex, and as the Division Head for Nypro Health Care FinPack Division, responsible for the validation, product launch, and manufacture of auto-injectors used for the treatment of opioid overdoses.
Dave has a BS in Business Management from the University of Lowell, an AS in Biotechnology from Middlesex Community College, and an MBA from Rivier College in Nashua, NH.